Coming soon: NEW EXPO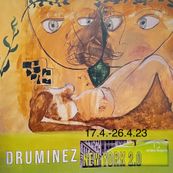 Feb.2022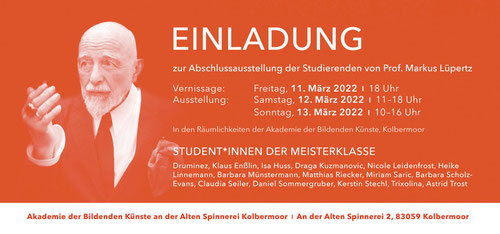 Katalog SwissArt, Zürich3, 2021
Miami-Basel december 2019
November : 15.11.19-17.11.19, Freiburg Gruppenausstellung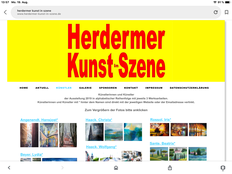 Exhibition, Zürich, August2019,     English scroll down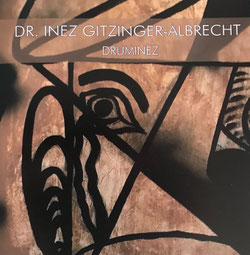 Ausstellungskatalog Zürich 1.0
August2019
for English scroll down
Pressemitteilung
Die deutsch-französische Künstlerin Inez Gitzinger-Albrecht alias druminez an der
SWISSARTEXPO
Diesen August werden die Kunstwerke von Inez Gitzinger-Albrecht an dem grossen
Kunstfestival SWISSARTEXPO zu sehen sein!
Zürich, 01.08.2019
• Inez Gitzinger-Albrecht an der SWISSARTEXPO
• Veröffentlichung neuer Künstlerkatalog
Die deutsch-französische Künstlerin Inez Gitzinger-Albrecht alias druminez hat heute
bestätigt, dass ihre Kunstwerke von der Jury des ARTBOX.PROJECT Zürich 1.0
angenommen wurden und während der SWISSARTEXPO digital in Zürich gezeigt werden.
Die Ausstellung wird vom 15. - 19. August 2019 in der Zürcher Hauptbahnhofshalle
stattfinden. Es werden etwa 400'000 Besucher erwartet.
Druminez beschäftigt sich stark mit der Frage: …und was, wenn alles ganz anders ist?
1999 begann sie ihre künstlerische Ausbildung an der Oskar Kokoschka Akademie,
Schule des Sehens in Salzburg, Österreich im Wesentlichen mit Installions-,
Photographie-, Video- und Filmarbeiten. Die kreative Arbeit liess sie seit jeher nicht mehr
los - sie vertieft ihr künstlerisches Wissen seit 2009 auch international an der Beaux Arts,
ENSBA, Paris, Frankreich in Malerei und Bildhauerei sowie der 2018 Diplom
Meisterklasse, Thomas Lange, ADBK, Deutschland.
Ihre facettenreichen Werke, die meisten davon grossformatig, überzeugen durch einen
bewussten Einsatz von kräftigen Farben in Kombination mit abstrakten Elementen,
welche die Aufmerksamkeit des Betrachters sofort auf sich ziehen. Die Abstraktion zieht
sich wie ein roter Faden durch ihre Malerei. So sprunghaft und vielgestaltig sie manchen
Zeitgenossen beim Wechsel zwischen verschiedenen Werkphasen erscheint, so
konsequent entwickelte sich ihr Werk als stetige Fortführung und Wandlung der
Abstraktion. Durch kalkuliertes Einbeziehen des Zufalls nimmt druminez die bewusste
Steuerung des Malprozesses zurück.
Druminez beschränkt sich in ihrem künstlerischen Schaffen nicht nur auf eine Technik. In
ihrer Vielfältigkeit kreiert sie Skulpturen, Gemälde, Fotografien und Kunstvideos. Beim
Betrachten dieser Werke wird einem schnell das vertiefte Wissen im Umgang mit
verschiedenen Materialien und Techniken von druminez bewusst. Aus diesem Grund ist
es auch keine Überraschung, dass druminez bereits jetzt auf eine erfolgreiche
Künstlerkarriere zurückblicken kann - ihre Werke wurden bereits in zahlreichen Galerien,
Soloausstellungen und Gruppenausstellungen gezeigt.
Des Weiteren kündigte druminez heute ihren neu erschienenen Künstlerkatalog an. Der
Künstlerkatalog zeigt eine Variation von 18 Kunstwerken von druminez. Unter anderem
werden darin abstrakte Kunstwerke wie "MUSE" oder "LOVE AFFAIRE" vorgestellt. Dank
dem sehr hochwertigen Druck kommen die präsentierten Werke hervorragend zur Geltung
und machen Lust auf mehr. Nebst diversen Werken von druminez wird auch der neue
Künstlerkatalog an dem Kunstfestival SWISSARTEXPO gezeigt. Alle Kunstliebhaber sind
herzlich dazu eingeladen, den neuen Katalog von druminez während dieser Zeit live in
Zürich zu betrachten.
english
Press release
The German-French artist Inez Gitzinger-Albrecht alias druminez at SWISSARTEXPO
This August the artworks of Inez Gitzinger-Albrecht will be shown at the big art festival
SWISSARTEXPO!
Zürich, 01.08.2019
• Inez Gitzinger-Albrecht at the SWISSARTEXPO
• Publication of new artist catalogue
The German-French artist Inez Gitzinger-Albrecht alias druminez confirmed today that her
artworks have been accepted by the jury of the ARTBOX.PROJECT Zürich 1.0 and will be
shown digitally in Zürich during the SWISSARTEXPO. The exhibition will take place from
August 15 - 19, 2019 in the SBB Event Hall in Zurich. About 400'000 visitors are
expected.
Druminez is very concerned with the question: ...and what if everything is completely
different? In 1999 she began her artistic education at the Oskar Kokoschka Academy,
School of Seeing in Salzburg, Austria, mainly with installation, photography, video and
film works. Since 2009 she has deepened her artistic knowledge internationally at the
Beaux Arts, ENSBA, Paris, France in painting and sculpture as well as at the 2018
Diploma Masters Class, Thomas Lange, ADBK, Germany.
Her multifaceted works, most of them large format, convince through a conscious use of
strong colours in combination with abstract elements, which immediately attract the
viewer's attention. Abstraction runs like a red thread through her painting. As erratic and
multifarious as it may seem to some contemporaries when switching between different
phases of her work, so consistently her work developed as a constant continuation and
transformation of abstraction. Through the calculated inclusion of chance, druminez
reduces the conscious control of the painting process.
Druminez does not limit herself in her artistic work to just one technique. In her diversity
she creates sculptures, paintings, photographs and art videos. When looking at these
works one quickly becomes aware of the deepened knowledge in dealing with different
materials and techniques of druminez. For this reason it is no surprise that druminez can
already look back on a successful career as an artist - her works have already been
shown in numerous galleries, solo exhibitions and group exhibitions.
Furthermore, druminez announced today its newly published artist catalogue. The artist
catalogue shows a variation of 18 artworks by druminez. Among others, abstract works of
art such as "MUSE" or "LOVE AFFAIRE" are presented. Thanks to the very high-quality
printing, the presented works are shown to their best advantage and make you want
more. In addition to various works by druminez, the new artist catalogue will also be
shown at the SWISSARTEXPO art festival. All art lovers are cordially invited to view the
new druminez catalogue live in Zurich during this time.
The druminez art catalogue can now also be ordered via https://artboxpublish.
myshopify.com/products/inez-dr-gitzinger-albrecht.

Master - certifaction, M.Lüpertz
Katalog auf Anfrage
Vernissage 3/22: